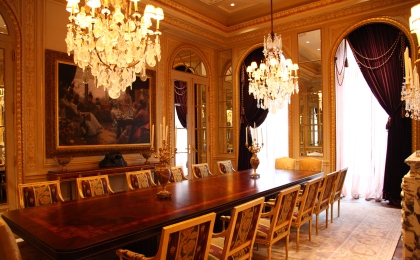 Chandelier Packing, Moving and Storage
Chandeliers are impressive, eye-catching works of art designed to make a glittering statement in your home. Hundreds of intricate components, each requiring special attention make the preparation of a chandelier for transportation or storage a task requiring patience and skill. Great care is employed to protect every aspect of its delicate elegance.

"I can't imagine a better done job. The men did a superlative job! They did quality wrapping and packing. The attitude was great. The speed of the work was great. I can't say enough about how good a job everyone did."
Packing and moving chandeliers can be quite a challenge for various reasons. Each chandelier is a unique work of art varying in design and structure from rustic wrought iron to delicate crystal or porcelain and requiring familiarity with the special needs of each design. The high ceilings from which chandeliers are prominently hung, combined with their considerable weight, also poses a significant challenge when removing or reinstalling them. Large delicate chandeliers are generally crated on site.