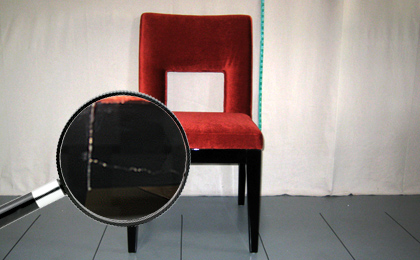 Designer Receiving Services
Specialized Receiving is one of the core advantages that we provide. We recognize that your expensive articles may have traveled a great distance during which they aren't always treated with the care they deserve. Our Receiving service is your failsafe, ensuring your peace of mind by eliminating any undesirable surprises during your installation.
"We can't thank you enough for making this project so efficient and not stressful. Your Receiving Reports set you apart from all other companies we have ever worked with."
"It has been a pleasure working with you and your team. The report below is just one example of why I have preferred using your services over some of the other moving/storage companies our showroom has used in the past. Very convenient, helpful, and easy. It is also very convenient having one point of contact, and you have been very flexible with our needs, as well as our clients."
Our inspection process has saved our designers thousands of dollars in returned products and repair or replacement costs. Learn more...
Good communication is a vital part of a good business relationship. Our Receiving Reports keep you updated on the status and condition of your items. Learn more...